RBSS meets BAST weekend 2024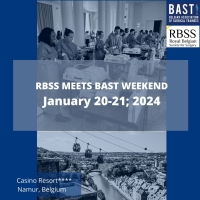 The RBSS Education Committee is organising together with BAST their fourth 'RBSS meets BAST' training weekend.
This year, again in the Wallonia part of our country, again a combination of practical training sessions on Saturday and sessions in medical writing on Sunday will be the core of this exciting event.
Registration is now open at a fee of 100,- including access to traing courses and availibility of the training stations, accomodation in a 2-person room with breakfast, lunch, coffee breaks and diner on Staurday evening included.
All trainee levels are welcome. Registration on a 'First come, first serve' base. Priority is given to BAST/RBSS block members, although non-members can register for this event also although under condition of synchronous registration for RBSS/BAST block membership.
See below for the program.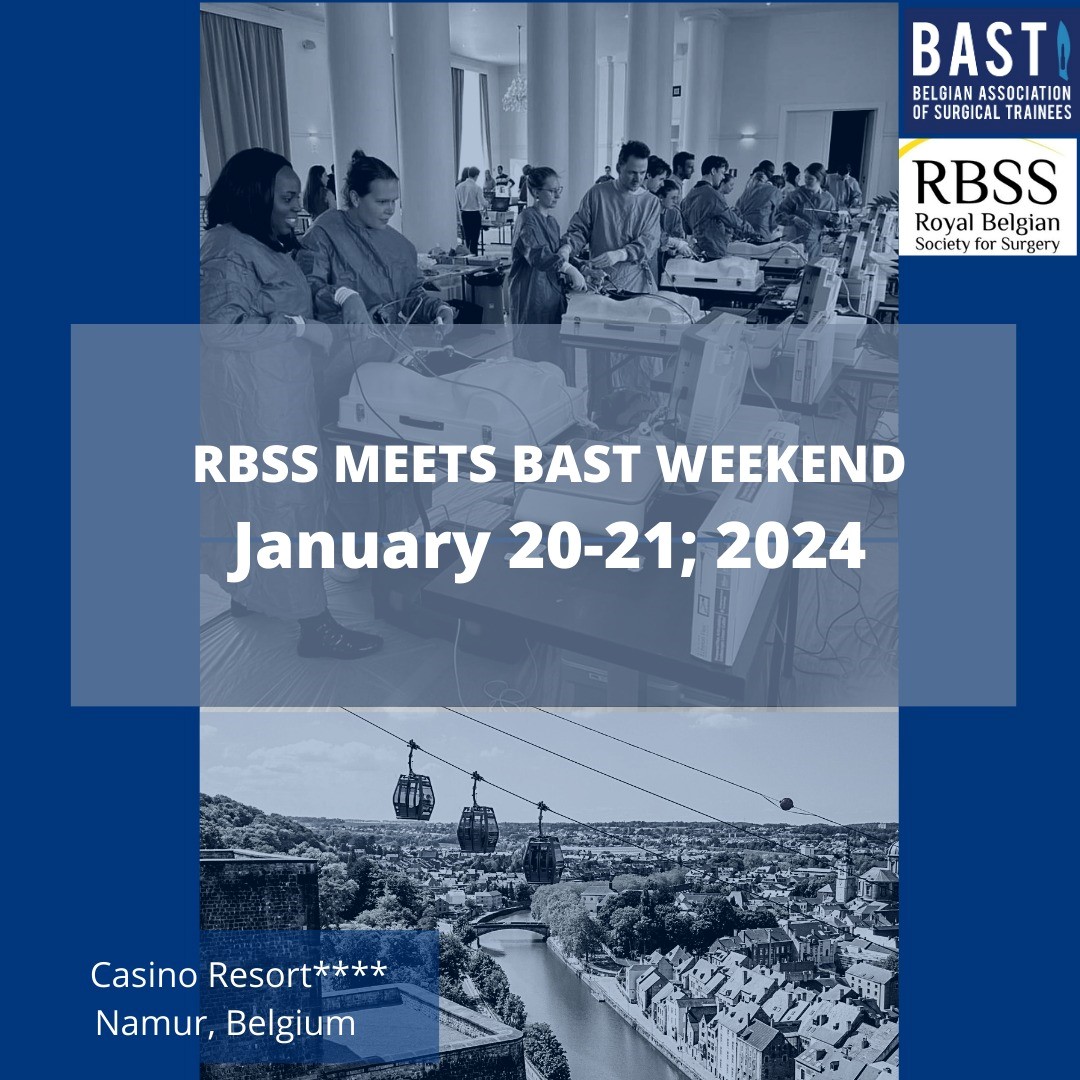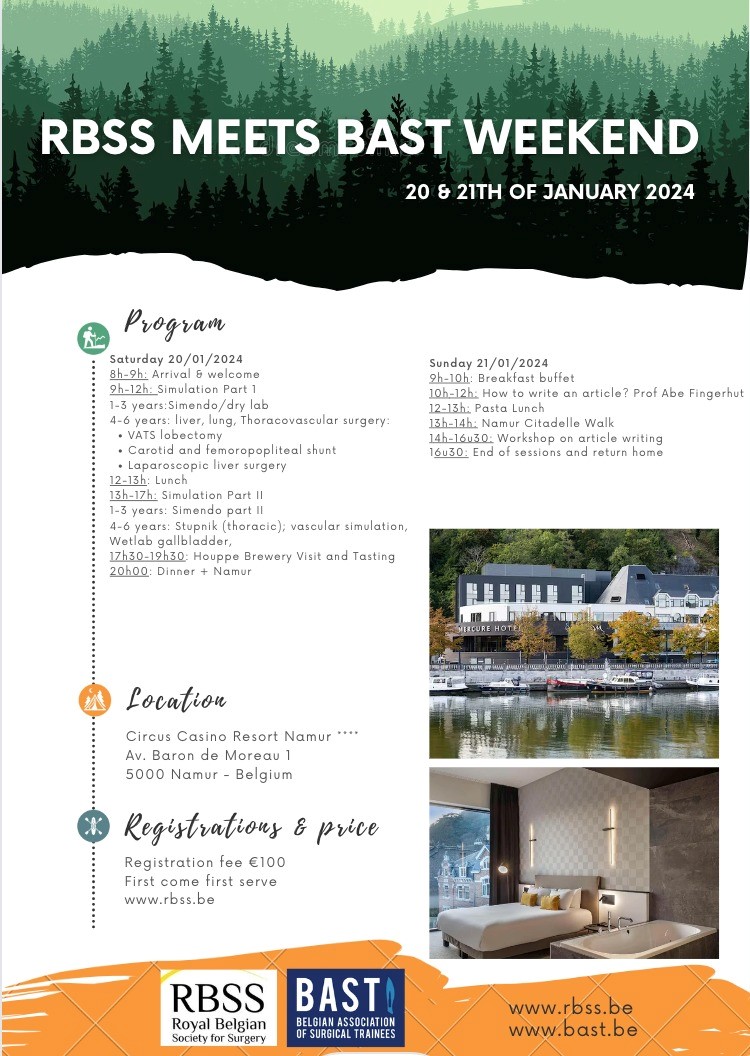 Location Map