Belgian Section for Abdominal Wall Surgery
Category: BSAWS
Published: Wednesday, 07 January 2015 17:21
Written by BSAWS Webmaster
07 Jan
CASE BY CASE DEBATE IN ABDOMINAL WALL SURGERY
How to improve our skills?
ULB Erasme, Route de Lennikse Baan 808, 1070 Bruxelles/Brussel
Evening of Monday, 4th December 2017
7.00 p.m. Welcome venue and walking dinner
7.30 p.m. Case report session
Moderators
S. Ovaere (Kortrijk) , J. Lemaire (Namur)
How to improve our decision making in incarcerated abdominal wall hernia: single-center experience
S. Ovaere, W. Bökkerink, H. Pottel, M. Ibelings (Kortrijk)
Combined chest wall and diaphragmatic hernia: repair using the Cattell-Braasch manoeuvre
W. Janssens, G. Verfaillie, M. Allaeys (Brussel)
Tips after TIPP
M. Dewulf, F. Muysoms (Gent)
Strawberry fields are forever, also in theater…
V. Dhooghe, N. Van De Winkel, M. Miserez (Leuven)
8.30 p.m. Coffee Break and preparation of the interactive debates
9.00 p.m. Presentations and debate
Moderators:
S. Michiels (Bruxelles), F. Berrevoet (Gent)
Midline incisional hernia and a parastomal hernia repair
Ph. Hauters (Tournai)
Recurrent incisional hernia: what are the options?
M. Van de Moortel (Antwerpen)
Treatment Strategies in mesh infections
L. Van Bergen (Antwerpen)
10.15 p.m. Closing remarks
Registration via email to : This email address is being protected from spambots. You need JavaScript enabled to view it.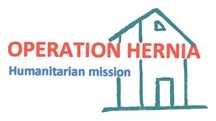 Documents
Free Paper Session Erasme 05/12/2016
new Video library :
Repair of a large Morgagni hernia
Ombilical hernia with IP device
Primary suture umbilical hernia
Umbilical hernia repair (local anaesthesia)
Umbilical hernia repair (rebound mesh)
Laparoscopic umbilical hernia repair
Ventral hernia repair laparotomy 1
Ventral hernia repair laparotomy 2
Ventral hernia repair laparotomy 3 (retromuscular)
Ventral hernia repair laparotomy 4 (the onlay technique)
Laparoscopic ventral hernia repair
Laparoscopic ventral hernia: the suturing concept
Laparoscopic ventral hernia: a double suturing concept
Closure of a midline laparotomy with small stitches (Sundvall technique)
Inguinal hernia - Lichtenstein
Committees
| | | | |
| --- | --- | --- | --- |
| Berrevoet | Frederik | President | Ghent |
| Vierendeels | Tijl | Secretary | Aalst |
| Beunis | Anthony | Treasurer | Waregem |
| Hauters | Philippe | Member | Tournai |
| Beunis | Antony | Member | Edegem |
| Chelala | Elie | Member | Liban |
| Debacker | Antoine | Member | Brussels |
| Detry | Olivier | Member | Liège |
| El Nakadi | Issam | Member | Brussels |
| Huyghe | Marc | Member | Wilrijk |
| Kothonidis | Konstantin | Webmaster | Sambreville |
| Lemaire | Julien | Member | Yvoir |
| Miserez | Marc | Member | Leuven |
| Muysoms | Filip | Member | Gent |
| Thoma | Maximilien | Member | Brussels |
| Tollens | Tim | Member | Bonheiden |
| VanCauwenberge | Sebastiaan | Member | Brugge |
| Van De Winkel | Nele | Member | Jette |
For more information, please contact: Dr Berrevoet Frederik
Useful Links