---
Introduction
As a section of the Belgian Royal Society for Surgery, we welcome you to the website of the Belgian Section for Abdominal Wall Surgery. We represent the surgeons with a specific interest in abdominal wall surgery. Our aim is to improve the quality of the surgery of the entire abdominal wall surgery performed in Belgium.

Obtaining our goal is based on increasing knowledge and skills as well as on continuous survey and audit of training and practice. Therefore scientific meetings and workshops will be organised either for all members or for working groups on either a local or otherwise national level, such as the Belgian Week of Surgery.
Make sure to take a look at our upcoming events to pin your agenda or find our past events in the sections below. You can also find intereseting video and links to international guidelines concerning hernia repair on this page.
If you want to know the current board members or have any questions: do not hesitate to contact us at bsaws@rbss.be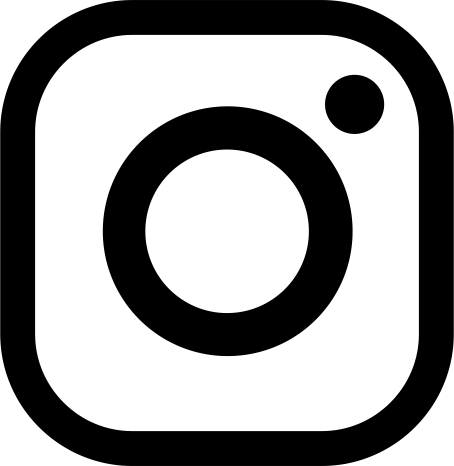 Follow our instagram page to have first hand access to our new courses and workshops.



---

Upcoming events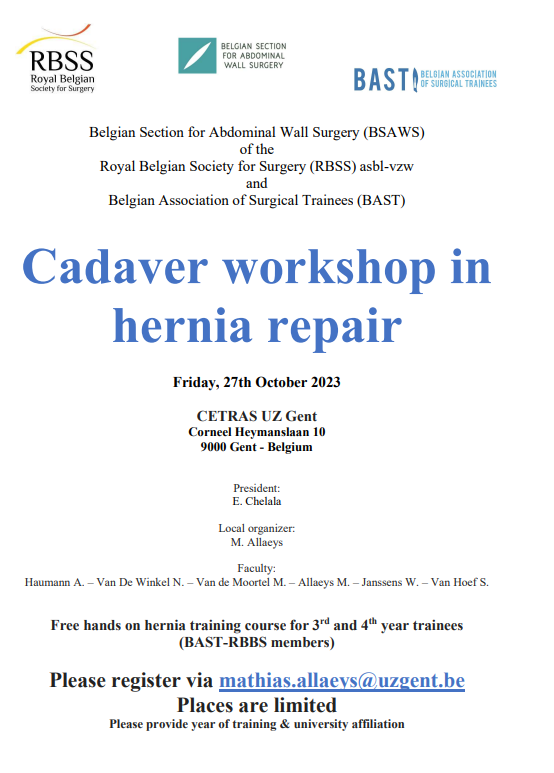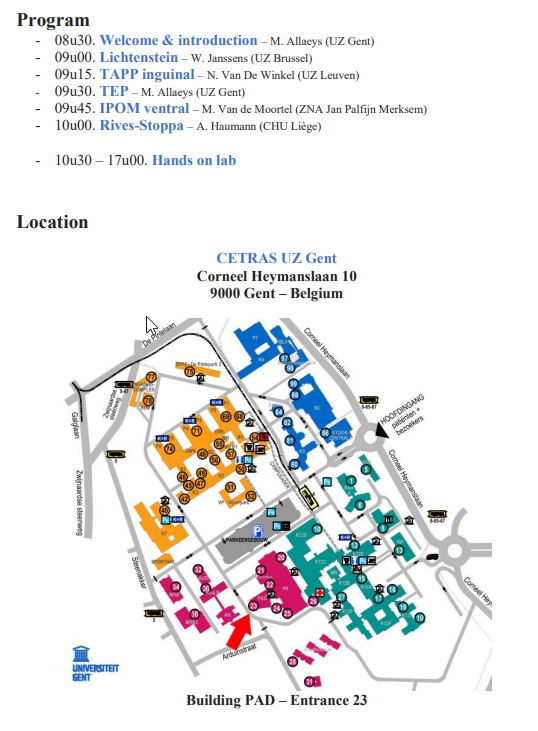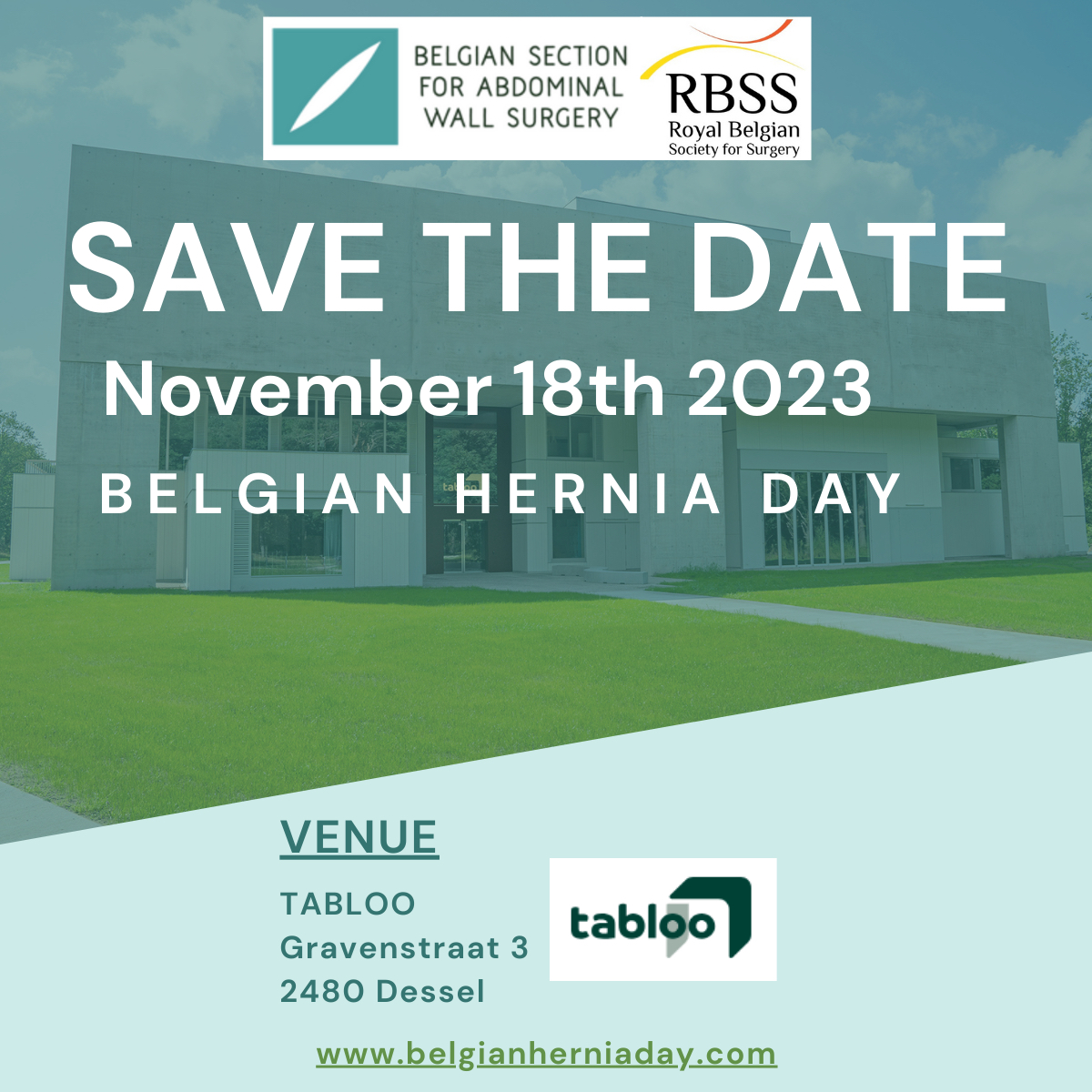 Past events
18-03-2023: 8th Belgian Hernia Day, Brussels
19-03-2022: 7th Belgian Hernia Day, Namur
06-03-2021: 6th Belgian Hernia Day, online meeting
09-12-2019: Postgraduate course, Brussels
29-03-2019: 5th Belgian Hernia Day, Leuven
10-12-2018: Postgraduate course, Brussels
24-03-2018: 4th Belgian Hernia Day, Antwerp
04-12-2017: Postgraduate course, Brussels
05-12-2016: Postgraduate course, Brussels
Current board members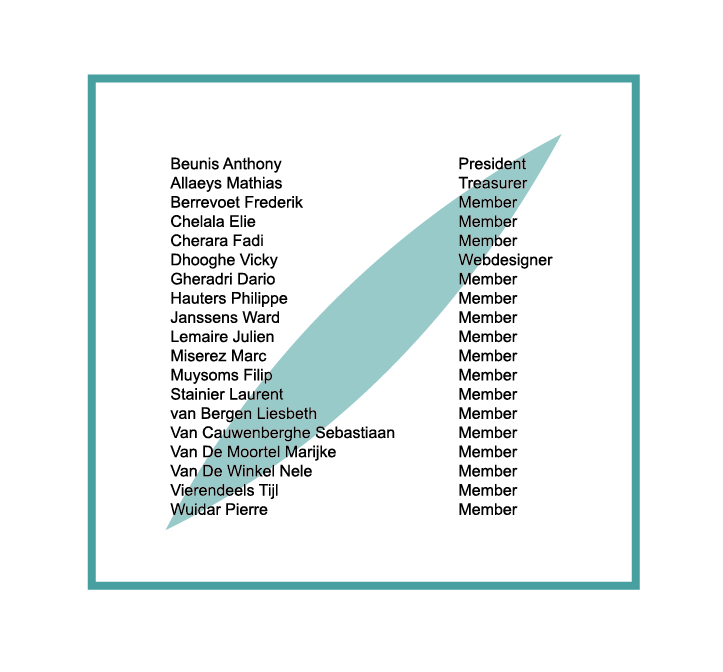 For more information, please contact: bsaws@rbss.be
Video library



Repair of a large Morgagni hernia
Ombilical hernia with IP device
Primary suture umbilical hernia
Umbilical hernia repair (local anaesthesia)
Umbilical hernia repair (rebound mesh)
Laparoscopic umbilical hernia repair
Ventral hernia repair laparotomy 1
Ventral hernia repair laparotomy 2
Ventral hernia repair laparotomy 3 (retromuscular)
Ventral hernia repair laparotomy 4 (the onlay technique)
Laparoscopic ventral hernia repair
Laparoscopic ventral hernia: the suturing concept
Laparoscopic ventral hernia: a double suturing concept
Closure of a midline laparotomy with small stitches (Sundvall technique)
Inguinal hernia - Lichtenstein
Useful links


European Hernia society

- International guidelines for groin hernia management
- Guidelines on prevention and treatment of parastomal hernia
- Guidelines for primary ventral hernias
- Guidelines on management of rectus diastasis
Operation hernia

BSAWS Board member group restricted page (only for board members or registered members; you need to be logged in to access this page)
BSAWS restricted member page (only for RBSS members, applying for a BSAWS membership)
---

With special thanks to our sponsors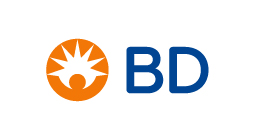 ---
All copyrights reserved for the BSAWS webmaster