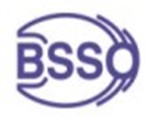 Dear colleagues,
We are happy to announce you that the Belgian Society of Surgical Oncology (BSSO) and the SFCO (French society of surgical oncology) in collaboration with the European Society of Surgical Oncology (ESSO) will organize the surgical oncology EBSQ examination for the first time in French and Dutch.
The EBSQ Examination consists of two parts: Part A (written part) and Part B (oral part). A candidate has to "pass" both parts in order to be qualified for the "FEBS in Surgical Oncology" Diploma.
The written exam (Multiple Choice Questions) is online based. English, Spanish, Dutch and French language exams run simultaneously on-site (cfr centers list on the website) on April 17th 2022.
All candidates answer the same 60 MCQs. Each question has 5 possible answers and only one is correct. There are no negative points for wrong answers. Computers are provided by the Division (there is no need to bring your own laptops).
The oral examination consists of four 15-min tasks that will be held in Bordeaux during the ESSO congress (19th-21st October 2022) on Saturday 22th 2022. Two tasks are clinical cases discussions and the another two tasks are to evaluate two clinical research papers. Two Clinical Cases: details of a clinical case (patient's history, tumour histology etc. and sometimes imaging and pictures of the clinical appearance of the patient) are given to the candidates at the time of the examination. Examiners will ask specific questions based on patient's data as well as general questions related to issues arising from the case
Two Scientific Paper are provided 2 hours before the examination. The candidates are allowed to have the paper with them during the examination. Questions are related to the purpose of the study, design, results etc.
This is a unique opportunity for surgeons who are not confident with the English language to pass the exam in their own language (French or Dutch).
The link for application for the 2022 UEMS/EBSQ SO exam is now opened.
More info is here: https://uemssurg.org/divisions/surgical-oncology/ebsq/
Last meeting:
'Innovation in surgical oncology: how do we protect the patient?'
BSW 10/09/2021, 14:00h-15:30h ANTWERPEN
Moderation: W. Ceelen – K. Kothonidis
General introduction of the topic (W Ceelen, UGent)
How TaTME was introduced in Norway, and why it was suspended
(Arne E. Faerden, Lorenskog, Norway)
Legal and ethical framework of clinical research involving devices and novel surgical procedures
(M Dekervel, UZ Leuven)
The IDEAL approach
(McCulloch, Oxford, UK)
Belgian Society of Surgical Oncology npa
2020-BSSO Symposium
Defining margins in surgical oncology.
Date : Saturday, 8th February 2020
Venue : Erasme Hospital.
Auditorium Wybran, Floor: -1.
Moderators: W. Ceelen - G. Liberale - S. Devriendt - M-C Schraepen
08:30 Welcome
09:00 Clinical case (S. Van Hoof) and Evaluation of oncological margins by the radiologist.
B. Op de Beeck, Antwerpen
09:45 Clinical case (S. Devriendt) and Margins in pancreatic surgery.
B. Topal, Leuven
10:30 Coffee break
11:00 Evaluation of surgicals margins by pathologists: theoretical and practical aspects.
P. Demetter, Brussel
11:45 Clinical case (M-C Schraepen) and Margins in rectal surgery.
C. Coïmbra, Liège
12:30 Closure and Lunch
Previous meeting:
Saturday,9th February 2019
Erasme Hospital, Wybran Auditorium.
Solid Organ Cancer in Young Adults.
Moderators: B. Carly – A. Wolthuis – W. Ceelen – G. Liberale
08:30 Welcome
09:00 Challenges and perspectives in fertility preservation techniques.
Isabelle Demeestere, Brussels
09:30 Uncertainty and hope in young adult cancer patients: concepts and communication issues.
Darius Razavi, Brussels
10:00 Pathology and Genetics.
Patrick Pauwels, Antwerpen
10:30 Coffee break
11:00 Management of soft tissue sarcoma (STS): follow the yellow brick road.
Gwen Sys, Gent
11:30 The case of Familial Adenomatous Polyposis (FAP) and hereditary Non-Polyposis Colorectal Cancer (HNPPC).
Alex Kartheuser, Louvain-en-Woluwe
12:00 Cancer during Pregnancy.
Frederik Amant, Amsterdam, Nl
12:30 Closure and Lunch
New Insights in Advanced Ovarian Cancer
followed by a session on
How I do it
Saturday, 24th February 2018
Erasme Hospital, Brussels
8.30 Welcome and coffee
9.00 Staging of ovarian cancer:
Moderators: P. Simon – W. Ceelen
Imaging: MRI
Mariem SY, Erasme hospital
Imaging: PETCT
Eva EL DARZI, Erasme hospital
Laparoscopy: strategy, limitations and pitfalls. Future perspectives.
Konstantinos KOTHONIDIS, CHR Val de Sambre--CHU UCL Namur
10.00 Coffee Break
10.30 Evolution in ovarian cancer treatment
Evolution in chemotherapy for ovarian cancer.
Jan VERMORKEN, AUH
Evolution of cytoreductive surgery in locally advanced ovarian cancer
Gabriel LIBERALE, Institut J. Bordet
11.30 DEBATE: pros and cons : Upfront surgery in locally advanced ovarian cancer.
Moderators: P. Simon – W. Ceelen – G. Liberale
Pros: Catherine UZAN (Salpêtrière-Paris)
Cons: Ignace VERGOTE (KULeuven)
12.30 Lunch
14.00 How I do it / Tips & Tricks
Moderators: M. Vanhoeij – P. Willemsen
How to perform a biopsy of a suspected sarcoma
Felix SHUMELINSKY, Institut J. Bordet
Sentinel node techniques for breast cancer
Marianne VANHOEIJ, UZ Brussels
Sentinel node techniques for melanoma
Marie QUIRINY, Institut J. Bordet
Laparoscopic para aortic lymphadenectomy for surgical staging of
advanced gynecological cancer
Konstantinos KOTHONIDIS, CHR Val de Sambre-CHU UCL Namur
BSSO BOARD
BSSO REPRESENTANT

WILLEMSEN

PAUL

PRESIDENT

ANTWERPEN

ZNA

KOTHONIDIS

KONSTANTINOS

SECRETARY

WEBMASTER

NAMUR

CHRSM /

CHU GODINNE

VAN DER SPEETEN

KURT

TREASURER

ESSO

GENK

ZIEKENHUIS OOST-LIMBURG

EL NAKADI

ISSAM

MEMBER

RBSS

BRUSSELS

ERASME / JULES BORDET

CLAEYS

DONALD

MEMBER

COLLEGIUM CHIRURGICUM

GHENT

YSEBAERT

DIRK

MEMBER

RBSS

EDEGEM

UZA

MANSVELT

BAUDOUIN

MEMBER

COLLEGIUM CHIRURGICUM

HAINE ST PAUL

CH JOLIMONT

SERVAES

DIRK

MEMBER

COLLEGE OF ONCOLOGY

TURNHOUT

AZ TURNHOUT

CEELEN

WIM

MEMBER

ESSO

GHENT

UZ GENT

DIGONNET

ANTOINE

MEMBER

BRUSSELS

JULES BORDET

LIBERALE

GABRIEL

MEMBER

BRUSSELS

JULES BORDET

JAEKERS

JORIS

MEMBER

LEUVEN

UZ LEUVEN
Become a member of the BSSO:
Send your request to : info@acta-medica-belgica.be
Previous meetings:
The Effects of Neo-Adjuvant treatment on Surgical Outcome 18/02/2017
Multidisciplinary Symposium on Retroperitoneal Sarcoma Jules Bordet Institute 23/01/2016
Bylaws
Interesting Articles
Previous Presentations
Useful links
EJSO - European Journal of Surgical Oncology
European Society of Surgical Oncology
THESAURUS NATIONAL DE CANCEROLOGIE DIGESTIVE