Belgian Society for Surgical Oncology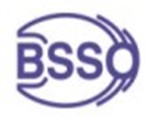 Upcoming meeting:
New Insights in Advanced Ovarian Cancer
followed by a session on
How I do it
Saturday, 24th February 2018
Erasme Hospital, Brussels
8.30 Welcome and coffee
9.00 Staging of ovarian cancer:
Moderators: P. Simon – W. Ceelen
Imaging: MRI
Mariem SY, Erasme hospital
Imaging: PETCT
Eva EL DARZI, Erasme hospital
Laparoscopy: strategy, limitations and pitfalls. Future perspectives.
Konstantinos KOTHONIDIS, CHR Val de Sambre--CHU UCL Namur
10.00 Coffee Break
10.30 Evolution in ovarian cancer treatment
Evolution in chemotherapy for ovarian cancer.
Jan VERMORKEN, AUH
Evolution of cytoreductive surgery in locally advanced ovarian cancer
Gabriel LIBERALE, Institut J. Bordet
11.30 DEBATE: pros and cons : Upfront surgery in locally advanced ovarian cancer.
Moderators: P. Simon – W. Ceelen – G. Liberale
Pros: Catherine UZAN (Salpêtrière-Paris)
Cons: Ignace VERGOTE (KULeuven)
12.30 Lunch
14.00 How I do it / Tips & Tricks
Moderators: M. Vanhoeij – P. Willemsen
How to perform a biopsy of a suspected sarcoma
Felix SHUMELINSKY, Institut J. Bordet
Sentinel node techniques for breast cancer
Marianne VANHOEIJ, UZ Brussels
Sentinel node techniques for melanoma
Marie QUIRINY, Institut J. Bordet
Laparoscopic para aortic lymphadenectomy for surgical staging of
advanced gynecological cancer
Konstantinos KOTHONIDIS, CHR Val de Sambre-CHU UCL Namur
Compulsory registration before 10th February 2018 via
This email address is being protected from spambots. You need JavaScript enabled to view it.
BSSO REPRESENTANT

EL NAKADI

ISSAM

PRESIDENT

RBSS

BRUSSELS

ERASME / JULES BORDET

WILLEMSEN

PAUL

SECRETARY

ANTWERPEN

ZNA

CLAEYS

DONALD

MEMBER

COLLEGIUM CHIRURGICUM

GHENT

AZ MARIA MIDDELARES

KOTHONIDIS

KONSTANTINOS

WEBMASTER

SAMBREVILLE

CHR VAL DE SAMBRE

YSEBAERT

DIRK

MEMBER

RBSS

EDEGEM

UZA

MANSVELT

BAUDOUIN

MEMBER

COLLEGIUM CHIRURGICUM

HAINE ST PAUL

CH JOLIMONT

CARLY

BIRGIT

MEMBER

COLLEGE OF ONCOLOGY

& ADVISORY COMMITTEE REGISTRY OF CANCER

BRUSSELS

CHU ST PIERRE

VAN DER SPEETEN

KURT

MEMBER

ESSO

GENK

ZIEKENHUIS OOST-LIMBURG

CEELEN

WIM

MEMBER

ESSO

GHENT

UZ GENT

DERUYTER

LIEVEN

MEMBER

BRUGGE

AZ SINT-JAN

DIGONNET

ANTOINE

MEMBER

BRUSSELS

JULES BORDET

LIBERALE

GABRIEL

TREASURER




BRUSSELS

JULES BORDET

COUBEAU

LAURENT

MEMBER

BRUSSELS

UCL ST-LUC

WEERTS

JOSEPH

MEMBER

LIEGE

CHC

HOMPES

DAPHNE

MEMBER

LEUVEN

UZ LEUVEN

WOLTHUIS

ALBERT

MEMBER

LEUVEN

UZ LEUVEN
Become a member of the BSSO:
Send your request to : This email address is being protected from spambots. You need JavaScript enabled to view it.
Previous meetings:
The Effects of Neo-Adjuvant treatment on Surgical Outcome 18/02/2017
Multidisciplinary Symposium on Retroperitoneal Sarcoma Jules Bordet Institute 23/01/2016
Bylaws
Interesting Articles
Previous Presentations
Useful links
EJSO - European Journal of Surgical Oncology
European Society of Surgical Oncology
THESAURUS NATIONAL DE CANCEROLOGIE DIGESTIVE