Belgian Section for Hepatobiliary and Pancreatic Surgery
Category: BSHBPS
Published: Monday, 01 September 2014 10:59
Written by BSHBPS Webmaster
01 Sep
Aim and focus
The Belgian Section of HepatoBiliary and Pancreatic Surgery - BSHBPS - aims to improve surgical education, training, research, innovation
and the quality of care for patients in the management of HPB disorders.
Belgian HPB Tour 2021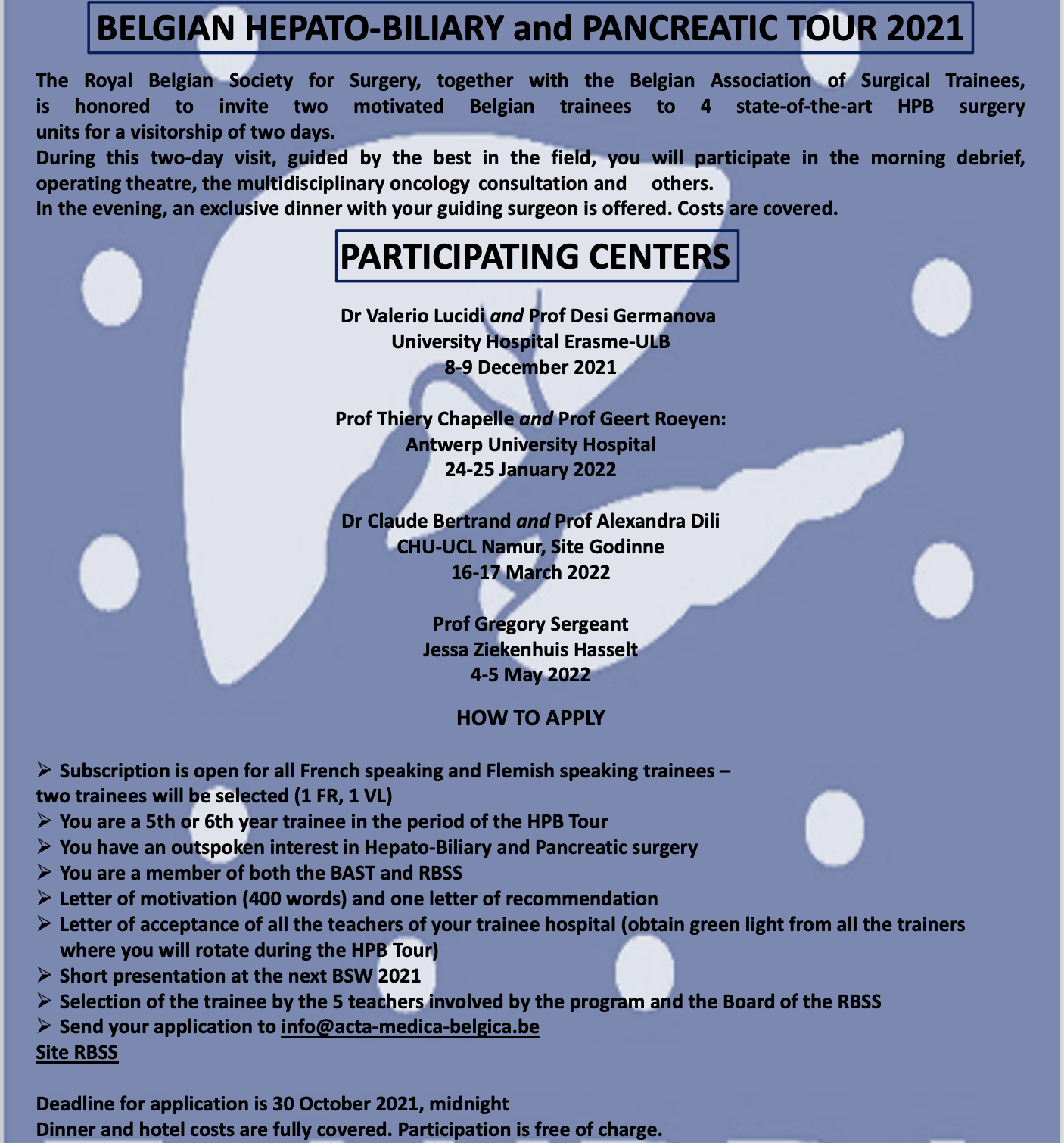 BSHBPS Board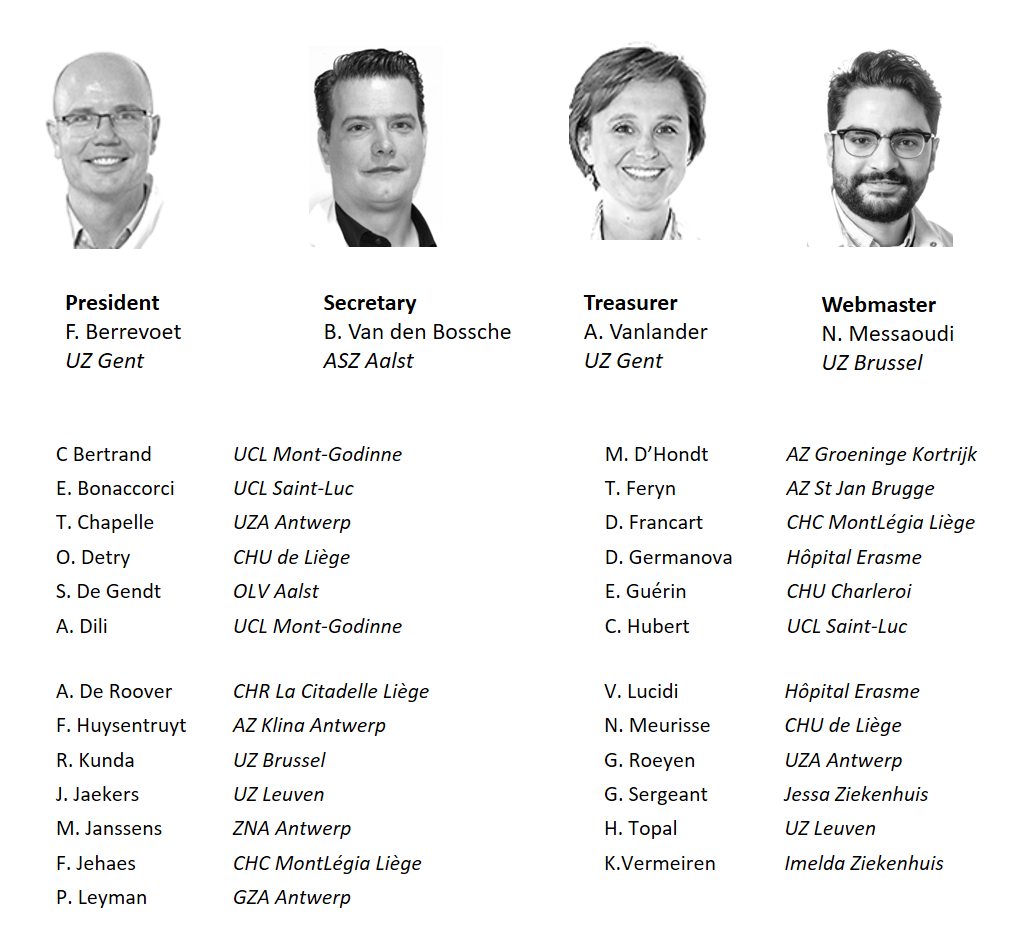 Previous meeting
21st POST GRADUATE BSHPBS COURSE and 5th INTERNATIONAL LIVING DONOR LIVER TRANSPLANTATION CONGRESS
"EXCELLENCE THROUGH VERSATILITY"
October 15-16, 2021, Hotel Le Plaza, Brussels, Belgium
Register at https://www.ildlt2021.org/
XXthPOST GRADUATE BSHPBS COURSE - THINKING OUT OF THE BOX -
Date: Thursday, 11th MARCH 2021, from 5.00 to 8.00 pm
Format: WEBINAR HYBRID POSTGRADUATE COURSE - Recording of this webinar is now available for watching on demand.
SCIENTIFIC PROGRAM
Session I: LIVER
Moderators: A. Vanlander - T. Chapelle - B. Van den Bossche
17:00 Management of colorectal cancer with synchronous liver metastases D. Germanova, ULB
17:25 Management of resectable CRLM not responding to systemic chemotherapy and the role of hilar lymphadenectomy A. Dili, CHU-UcL Namur
17:50 Minimally invasive vs open liver resections: where are we now? The Belgian experience V. Lucidi, ULB
18:20 Round table discussion
Session II: PANCREAS
Moderators: N. Meurisse - N. Messaoudi - F. Berrevoet - G. Roeyen
18:30 Oligometastatic pancreatic cancer: ever candidates for resection? G. Sergeant, JZH Hasselt
18:55 Vascular resection in pancreatic cancer surgery J . Geers, UZ Leuven
19:20 Left Pancreatectomy B. Van den Bossche, ASZ
19:45 Round table discussion
Ongoing research and trials
MIMIPAC-trial: Progression-free Survival After MWA Plus Durvalumab and Tremelimumab for Unresectable Locally Advanced Pancreatic Cancer
This phase-2 monocenter non-randomized prospective clinical trial evaluates the effectiveness of minimally invasive microwave ablation plus immunotherapy for unresectable non-metastatic locally advanced pancreatic cancer.
Principal Investigator: Prof. Baki Topal, UZ Leuven