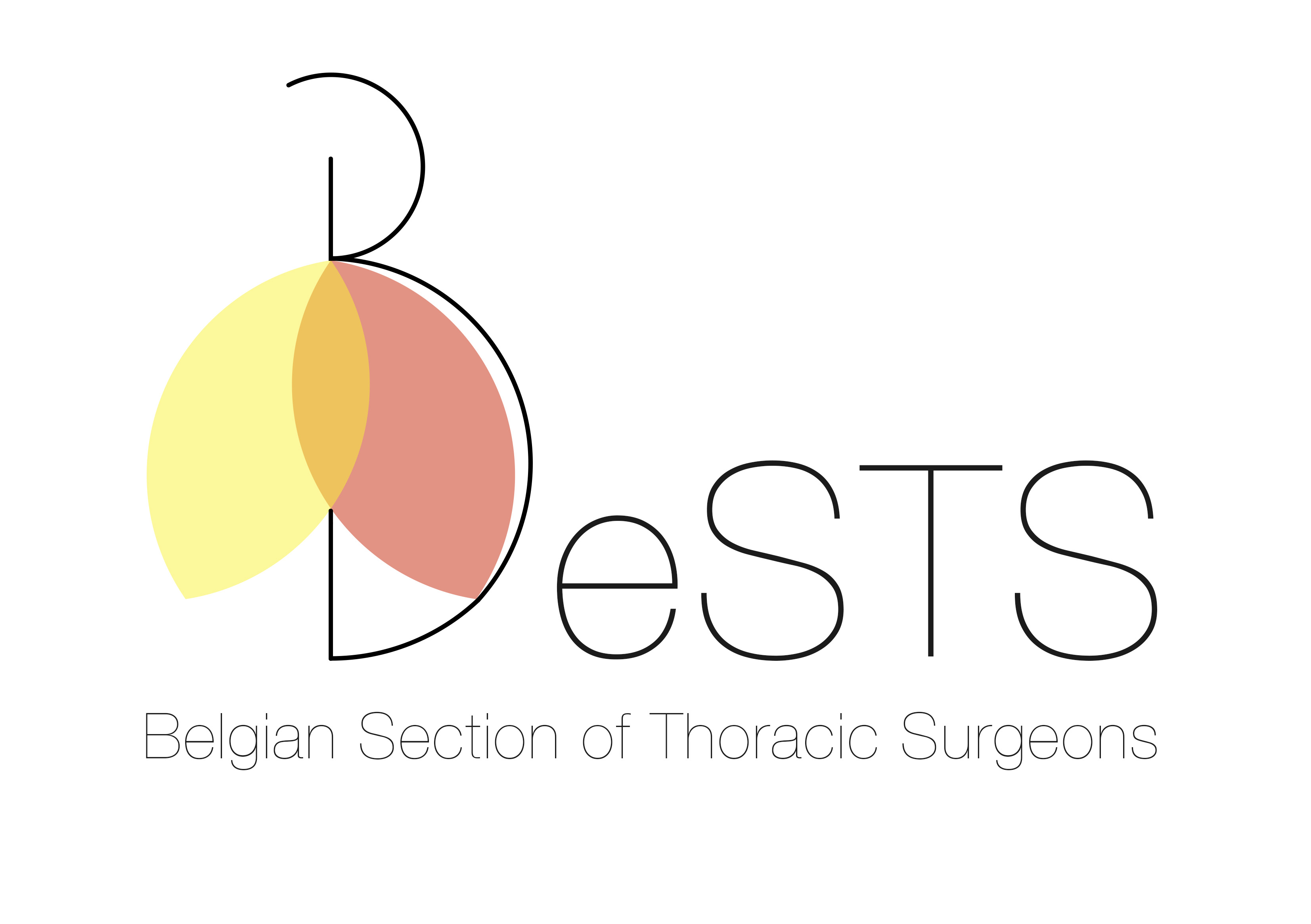 BeSTS session at the Belgian Surgical Week: Friday April 28th 2023, 10h00 followed by a general assembly of the BeSTS
Program:
10h00 Welcome
10h10 Current practice of ERAS for thoracic surgery in Belgium
Liesbeth Desender, UZ Gent10h20 ERAS incl drain and X-ray management in a large thoracic center
René Petersen, Copenhagen
10h 50 Pain management in thoracic ERAS
Steve Coppens, UZ Leuven
11h20 Discussion
General Assembly
——————————————
BeSTS Board Members
Herbert Decaluwé (Chair) Liesbeth Desender (Vice-chair), Julien Possoz (Secretary General), Philip Lerut (Treasurer),
Youri Sokolow ( Scientific Coordinator), Benoit Rondelet, Valentin Noyez and Edo Wijtenburg
---
Membership of RBSS is obligatory to become member of BeSTS
If you are not yet an RBSS member, please do so, you are more than welcome! More information and how to apply for an RBSS membership can be found and done through this link.
or info@acta-medica-belgica.be
Section Members-only
Apply for membership of the BeSTS section (administrator approval needed, or go directly to the members-only subsite of the BeSTS via this link.
You need to be logged in in the Community to have full access.
Documents