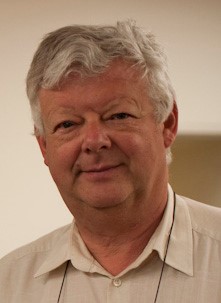 Dear Friends,
In 2018, the Society will celebrate its 125th anniversary, which will be marked at this Belgian Surgical Week. A Golden Book, dedicated to the history of Belgian surgery and written by Professors R. Van Hee and P. Mendes da Costa, will be handed over to the Belgian King and Queen, who have been invited to this event. For this meeting, we have once again opted for the Ostend Thermae Palace as meeting centre.

Since the creation of the Royal Belgian Society of Surgery, surgeons have been inundated with new surgical technologies. These advances have drastically changed modern surgery. Bearing this in mind, the congress shall therefore be dedicated to the theme
''THE EXPANDING UNIVERSE OF SURGICAL TECHNOLOGY".

At today's rate of change, surgeons will see not one, but numerous revolutions during their career. Nowadays minimal invasive techniques are standard care in many surgical felds while the place of robotics, telesurgery, 3D printing, virtual reality, surgical simulators and other advanced technologies have to be defned.
During the meeting, there will be a presidential symposium at which international renowned faculty will bring the newest ideas about the technological future of surgery.
A presidential reception will be held on Thursday evening followed by the traditional Surgical Night. The Friday plenary session will be dedicated to the controversies and challenges of the implementation of new technologies. And the training of residents (hands on course) is scheduled for the Saturday morning.

We hope that you will participate in this most interesting anniversary meeting.
Sincerely yours,On behalf of the Board of the Royal Belgian Society of Surgery,

Prof Dr Jan Lamote
President of the Royal Belgian Society of Surgery