Since the summer of 2017, members are invited to pay their membership fees and participation fees of events organised by RBSS or its sections online through the membership platform.
Given the electronic registrations, you are now in the possibility to retrieve your payment yourself - no need to contact the RBSS secretariat herefore!
Read here below how:
STEP 1: login to the RBSS Community by using your chosen username and password;
STEP 2: The RBSS Community Menu will open in the right side bar of the webpage. Click on 'My RBSS User profile'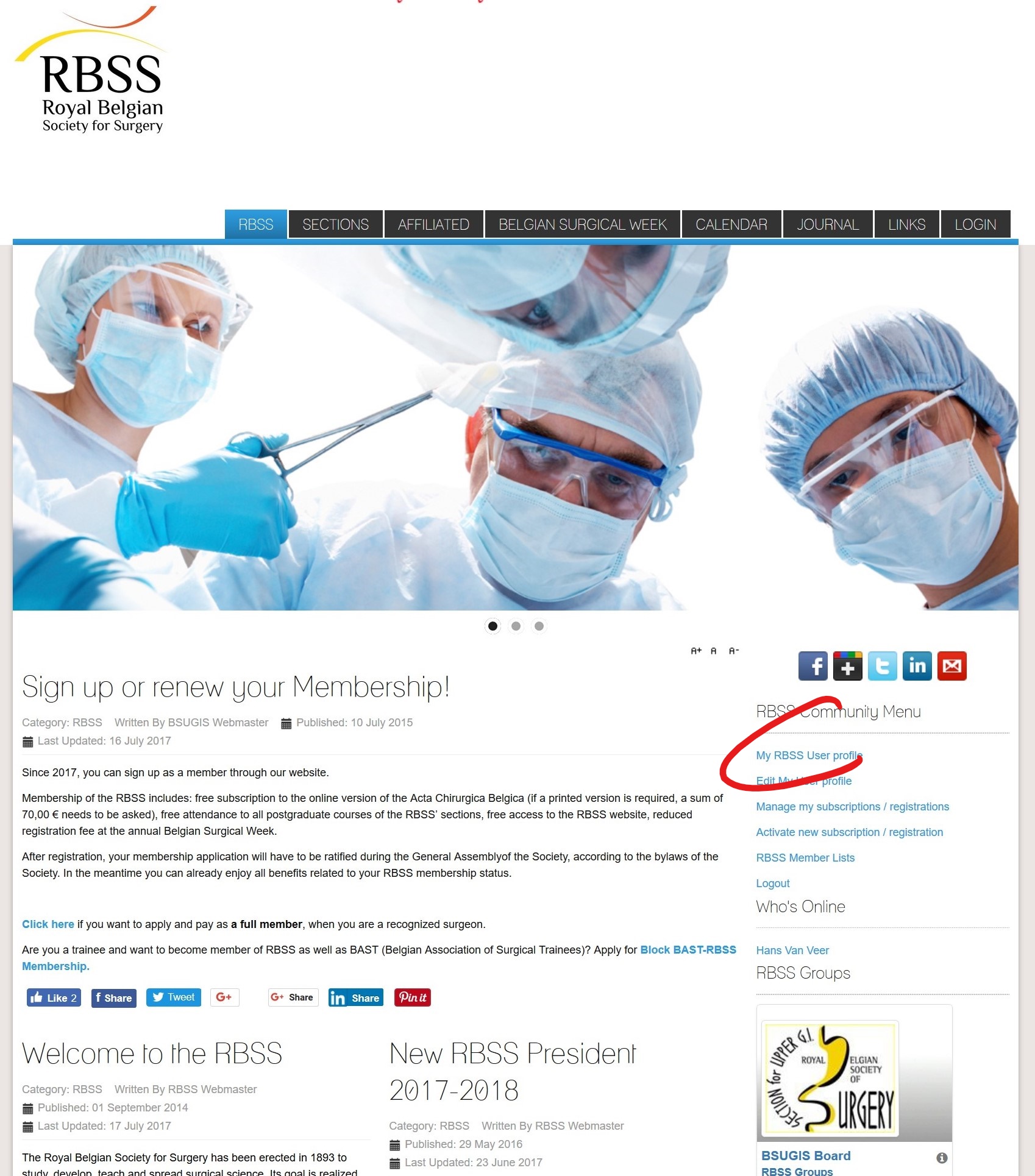 STEP 3: You will see your user profile. Scroll down the page.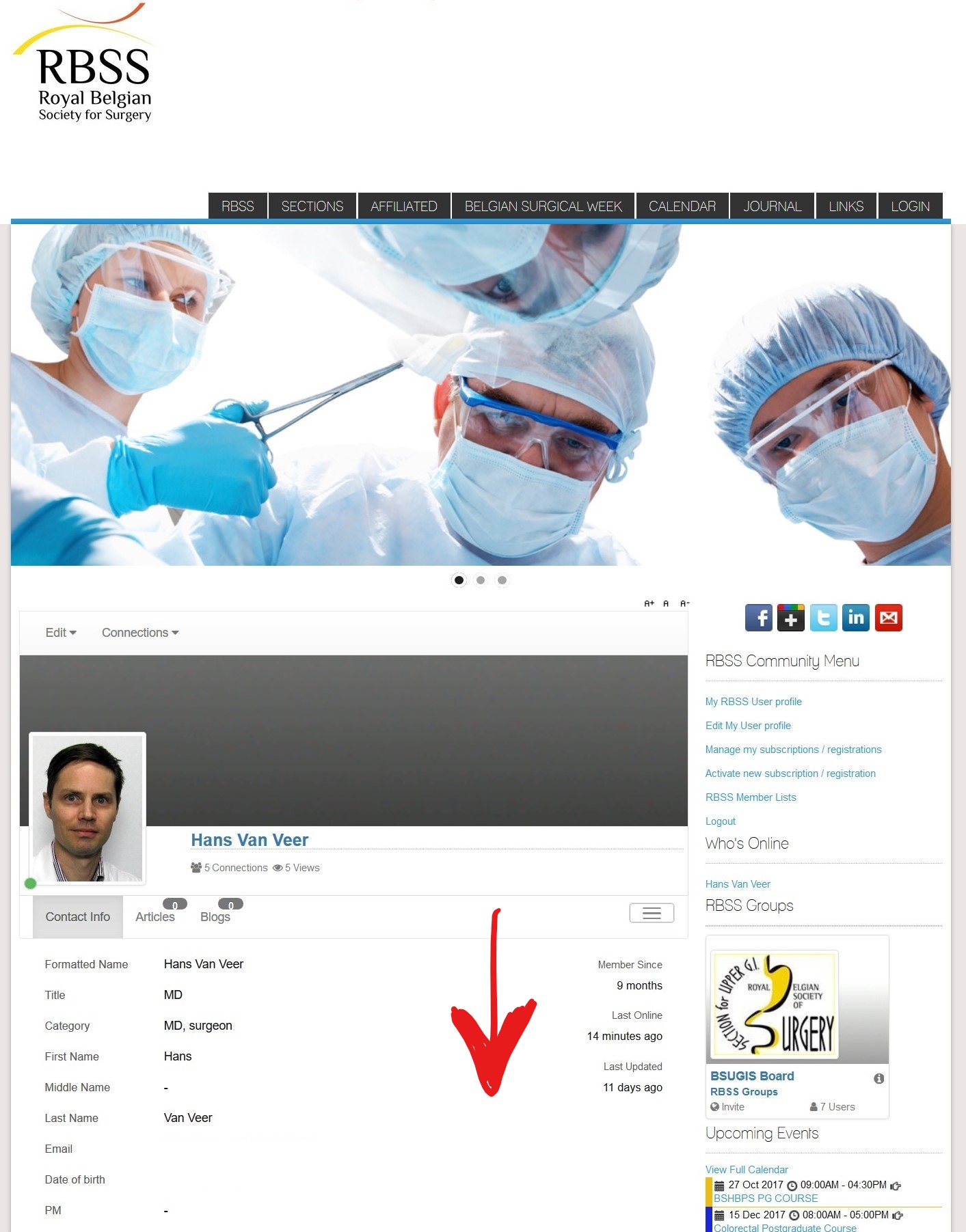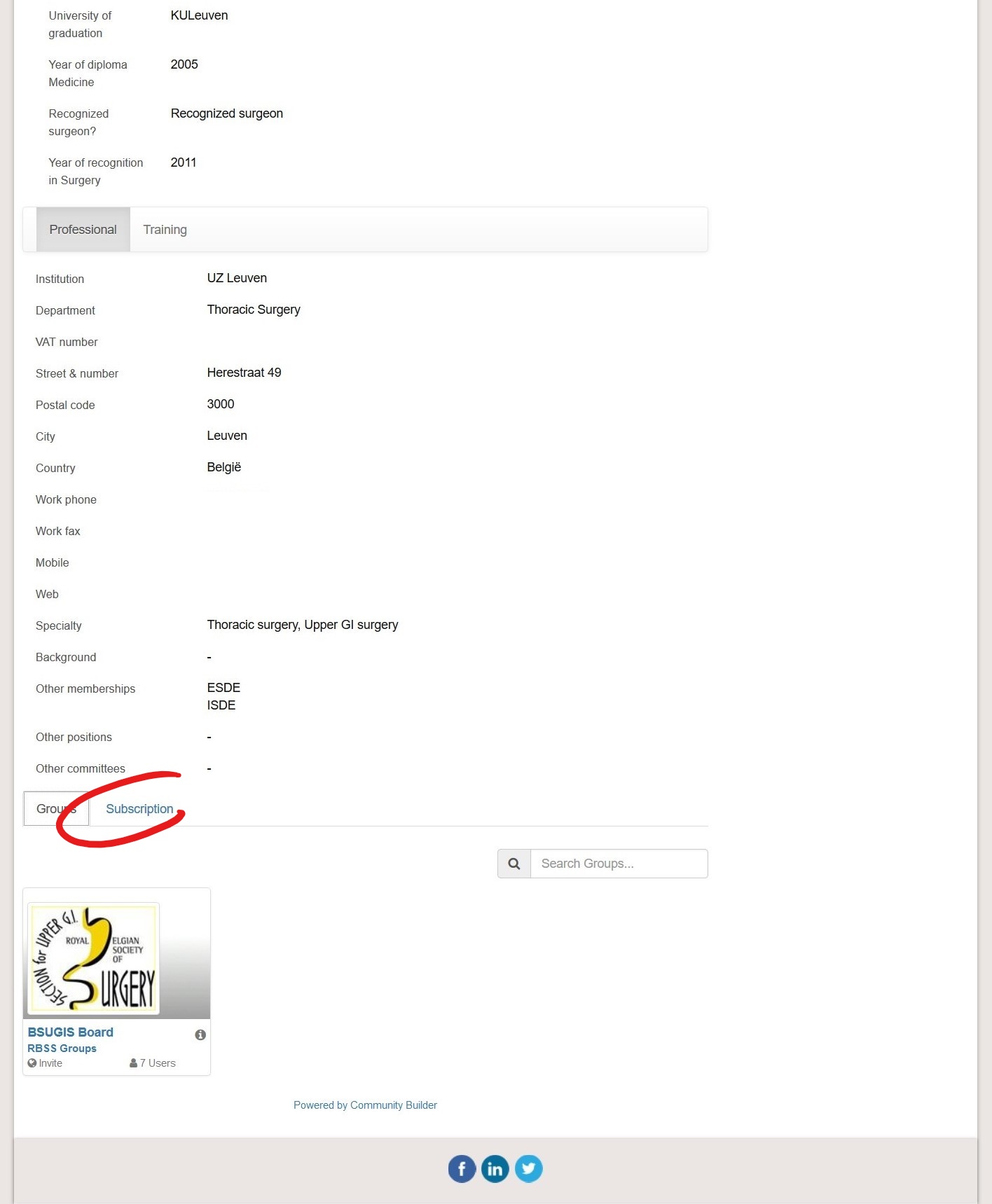 STEP 4: Click on the 'Subcription' tab to navigate to the overview of your membership status and/or registrations made through the site.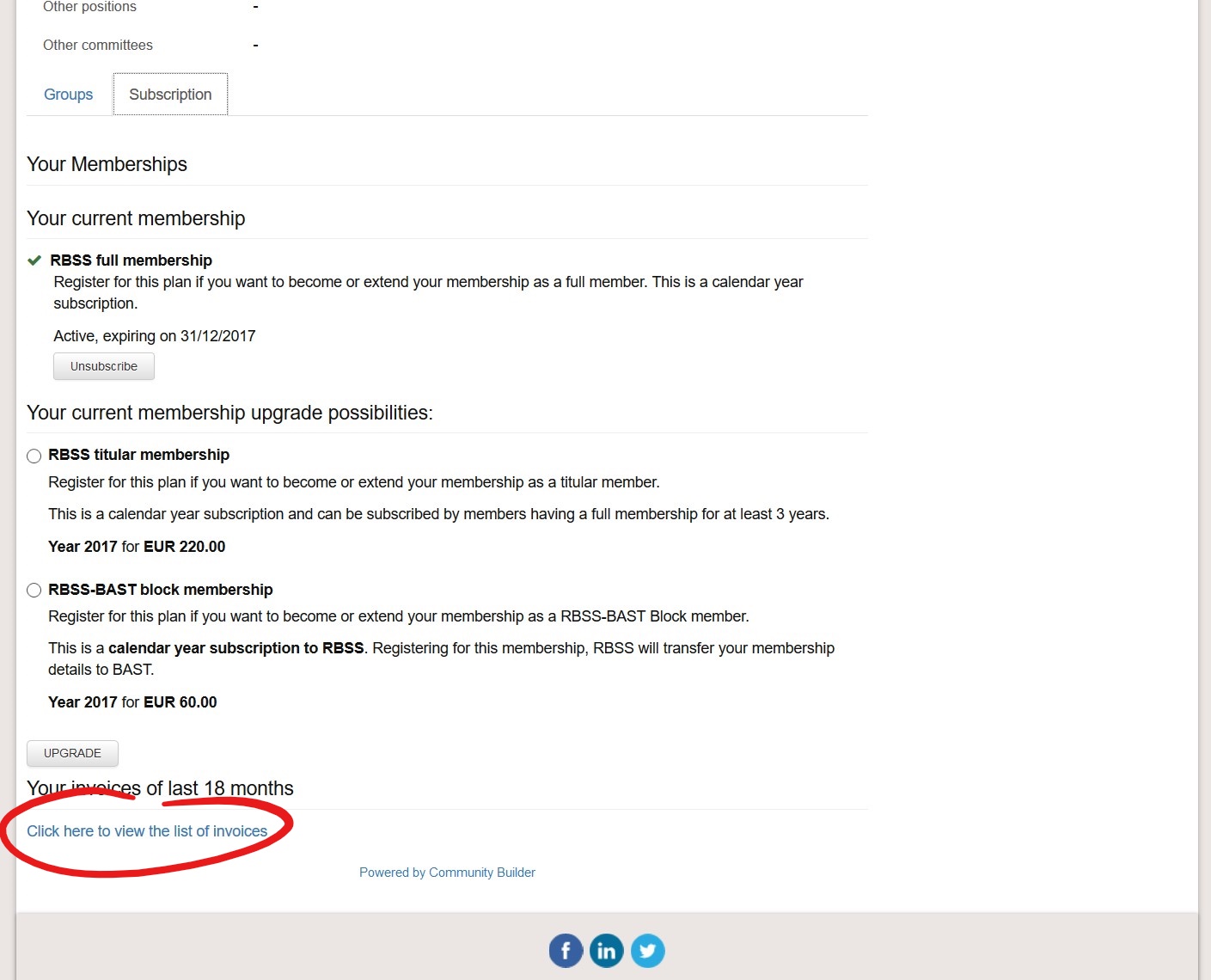 STEP 5: At the bottom of the page, a link to your invoices will appear. Click on it to navigate to the invoicing page.
STEP 6: At the invoicing page, click in the first column on the date you want to retrieve the invoice for. Now the invoice will pop-up in a separate browser window (make sure you are not blocking browser pop-ups!). Here you can choose to print your invoice. If you installed on your own pc also a pdf printer like Adobe pdf Printer, Foxit Reader pdf Printer or Microsoft Print to PDF, you can also save this invoice when you select the PDF printer software of your choice.