In an effort to increase the interaction between the Society and its members as well as to empower the members to keep their contact details with the society up-to-date, our webteam has realised a membership avenue on the website which will give you, once registered, the possibility to interact with other RBSS-members.
Moreover, it will enable you pay your membership fee online, receive regular RBSS Newsletters, but also will give you the advantage to register for upcoming meetings of the Society or its Sections, including paying the registration fee online.
This document will lead you through the process of signup and payment of your membership fee.
- The easiest way is to follow the link in the provided email coming from our secretariat, which will lead you to the membership subscription form, where you can register and settle your membership fee.
---> If you are already registered to www.rbss.be, surf to the site, login and click in the 'RBSS Community menu' on 'Activate new registration/subscription'.
--> If you do not have the link by hand, or when you are completely new to the site, these are the steps for registering to the rbss.be-platform:
1. First sign up by hovering or clicking on the 'Login'-button in the far-right corner in the menu.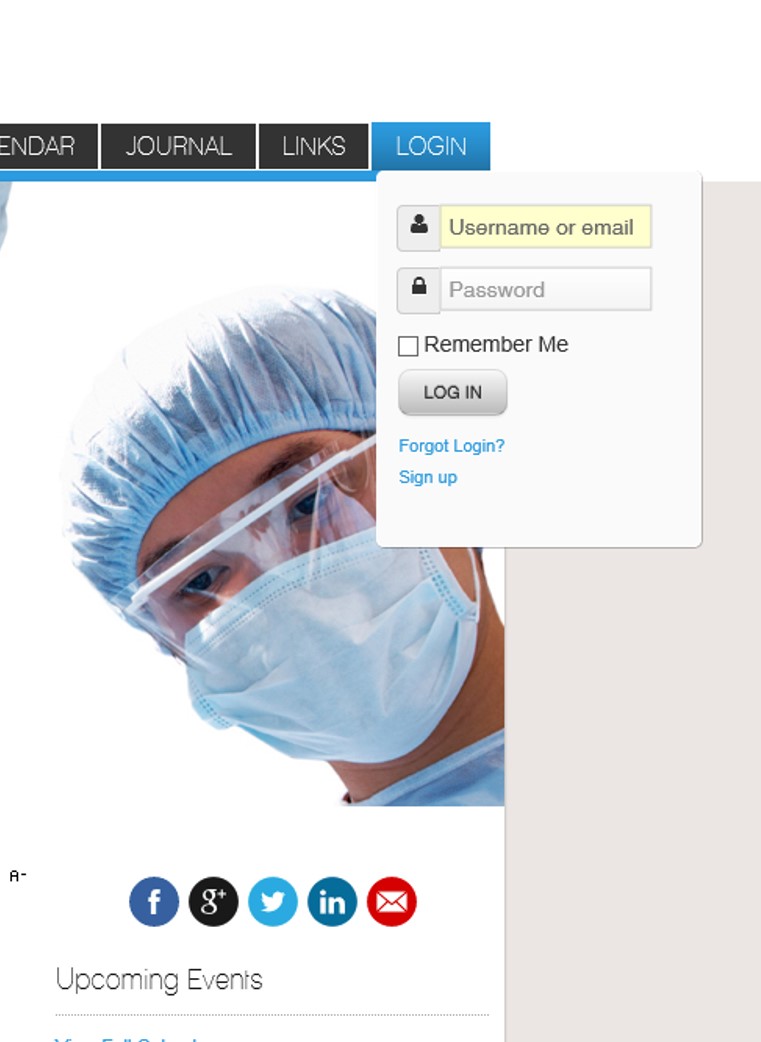 2. Then complete the registration form and click 'Sign up'. You will have to complete some required fields before you can progress. Once you have your profile created, you can further complete your profile like your profile picture etc. at a later stage.

3. Check your email box, find an email from RBSS.be to confirm your email address that you used to register and click on the link provided.

4. In the next following welcome email, you will find a confirmation that your account is now active.
-
5. When you are registered and log in, you will find and see
a new RBSS Community menu;
your profile;
a membership list. You can only see who is a member when you are logged in and thus registered to the site. The membership list is

not accessible for a guest visitor

, so your

professional details will stay within the community

.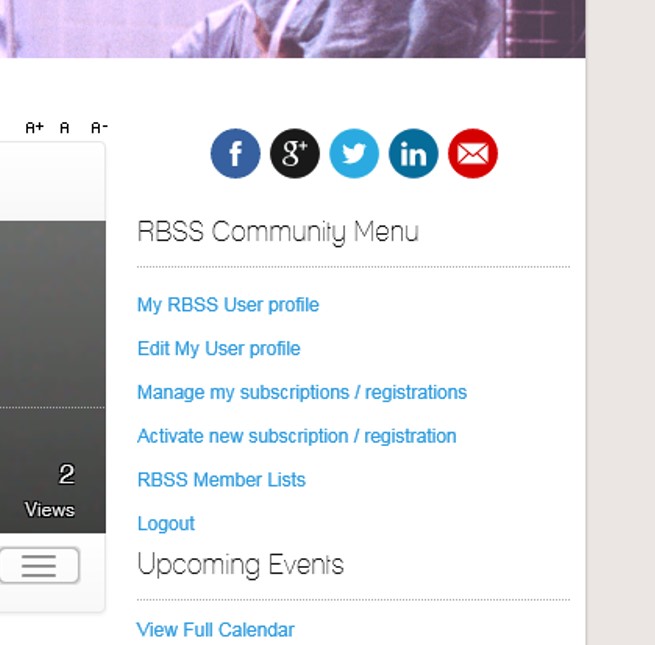 The system already enables you to see who is a member and his/her details, to connect with each other, stay updated with RBSS and also subscribe / register for meetings through the side menu.

In the nearby future, other functionalities will be implemented by our webteam. We obviously will keep you posted through this RBSS newsletter.

We hope to see the community grow quickly following this initiative!