BeSTS - Belgian Section of Thoracic Surgery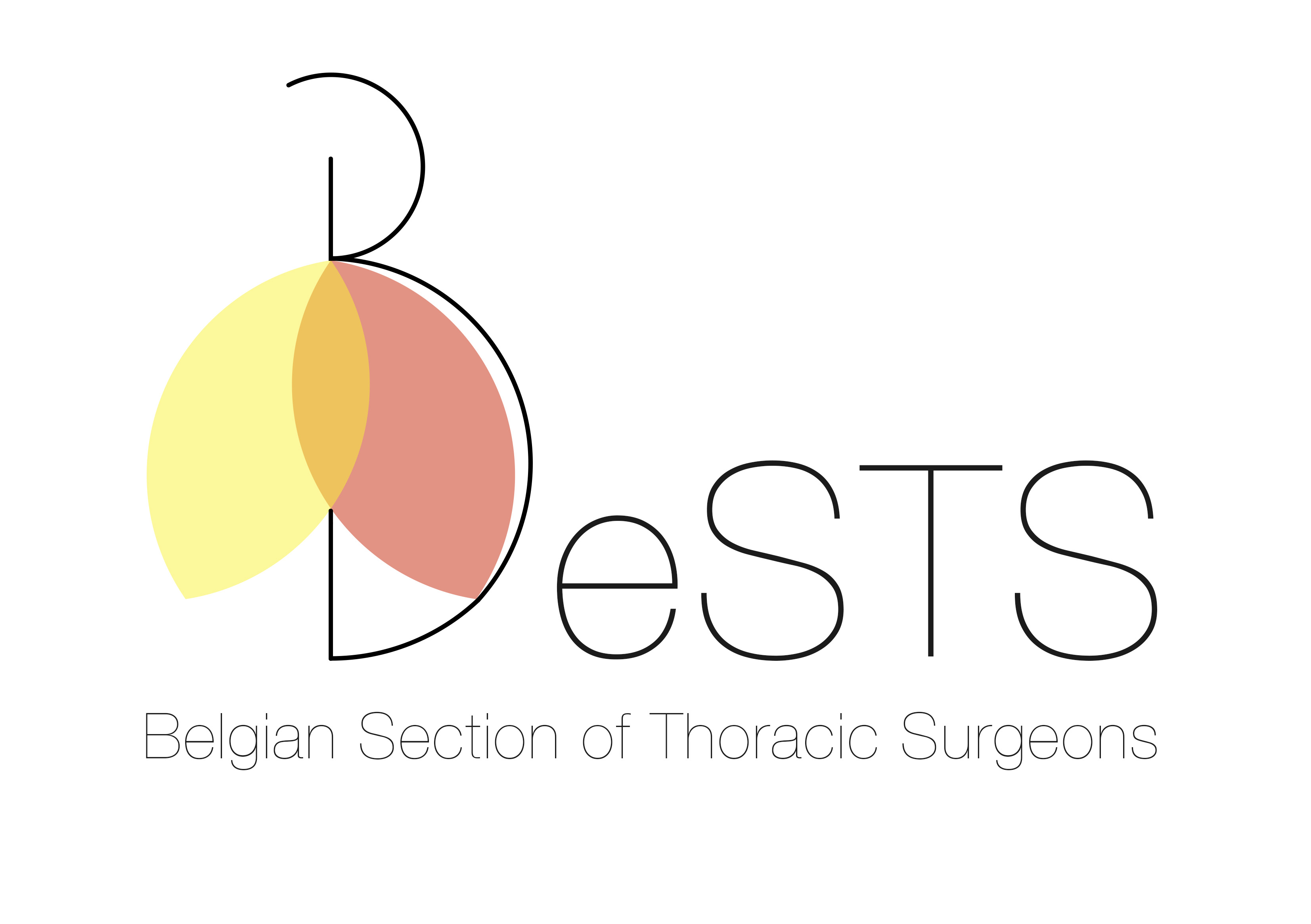 Please tune in regularly for more updates on the section, its members and activities!
Webinar: Monday May 23rd 2022, 19h00 Ribfixation - Erik De Loos, MD, PhD
BeSTS session at the Belgian Surgical Week: Friday May 6th 2022, 16h00 followed by a general assembly of the BeSTS
Program:
16h00 Welcome
16h10 Evidences for pulmonary metastasectomy - Michel Gonalez
16h40 Discussion
16h50 Do we still need to perform mediastinoscopies to select surgical patients? Early results of the MediasTrial - Jelle Bousema
17h05 Surgery in stage III(N2) in the era of immunotherapy Thierry Berhgmans
17h20 Discussion
17h40 General Assembly
18h00 adjourn
——————————————
BeSTS Board Members
This email address is being protected from spambots. You need JavaScript enabled to view it. (Chair) Liesbeth Desender (Vice-chair), Julien Possoz (Secretary General), Philip Lerut (Treasurer),
Youri Sokolow ( Scientific Coordinator), Benoit Rondelet, Valentin Noyez and Edo Wijtenburg
---
Membership of RBSS is obligatory to become member of BeSTS
If you are not yet an RBSS member, please do so, you are more than welcome! More information and how to apply for an RBSS membership can be found and done through this link.
or This email address is being protected from spambots. You need JavaScript enabled to view it.
Section Members-only
Apply for membership of the BeSTS section (administrator approval needed, or go directly to the members-only subsite of the BeSTS via this link.
You need to be logged in in the Community to have full access.
Documents